Ferrari prompted some intrigue at the launch of its new Formula 1 car on Tuesday, when it revealed an idea that appeared to be banned.
The new SF-23 was fitted with an identical series of cleverly-shaped front wing slot gap separators that rival Mercedes had been forced to remove last year when doubts emerged about their legality.
Mercedes had arrived at the United States Grand Prix with a new update package that included a revised front wing.
The original version that appeared in the Austin pitlane got rivals speaking because it featured five strakes that were fashioned in a way to help modify airflow.
Rivals were unhappy about the design because they felt it was in breach of Article 3.9.8 of F1's Technical Regulations that limited the scope for such components to deliver an aero boost.
The rules stated that, while such slot gap separators were allowed, they were not supposed to deliver a direct aerodynamic influence.
The regulations stated that such strakes could be fitted 'for primarily mechanical, structural or measurement reasons."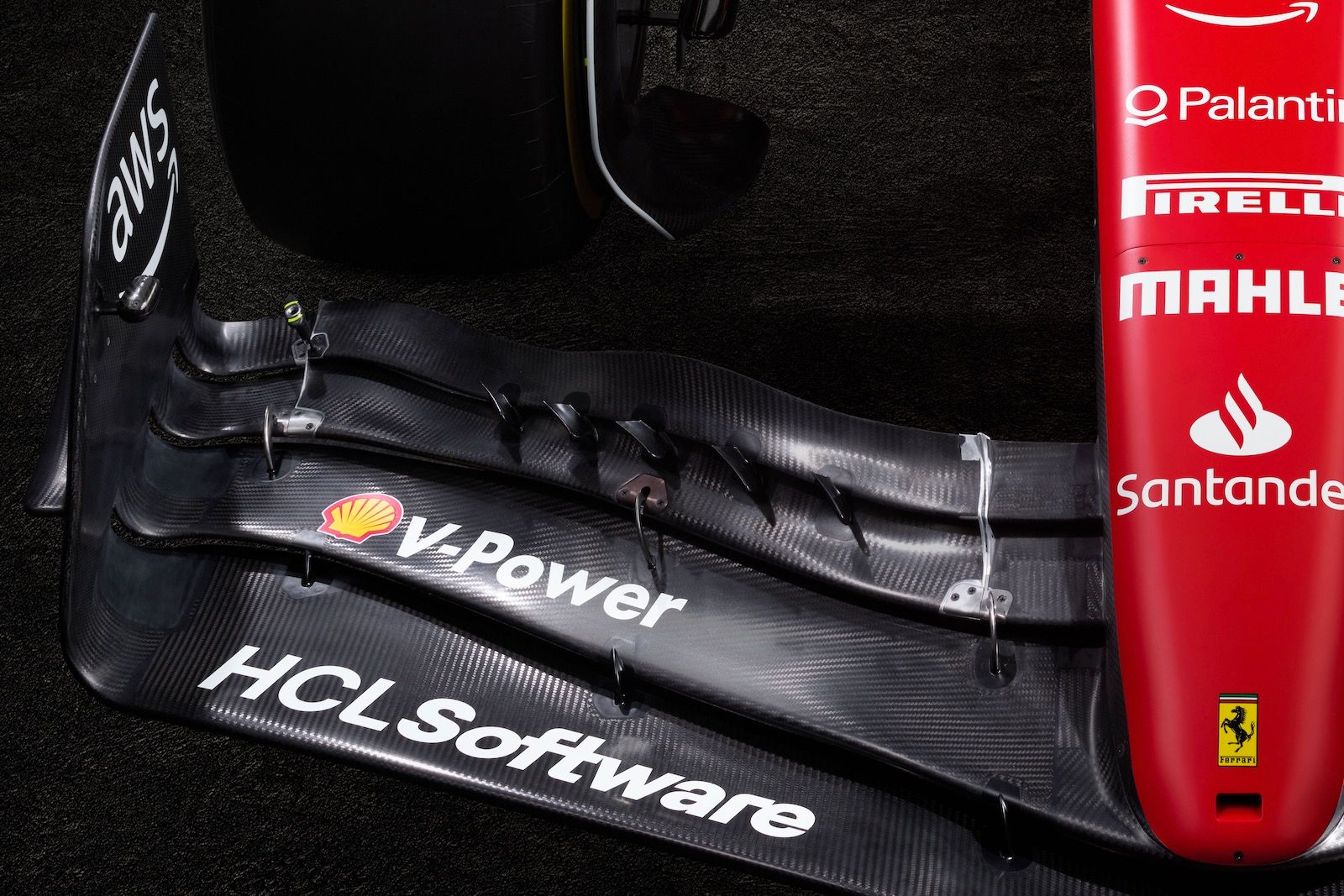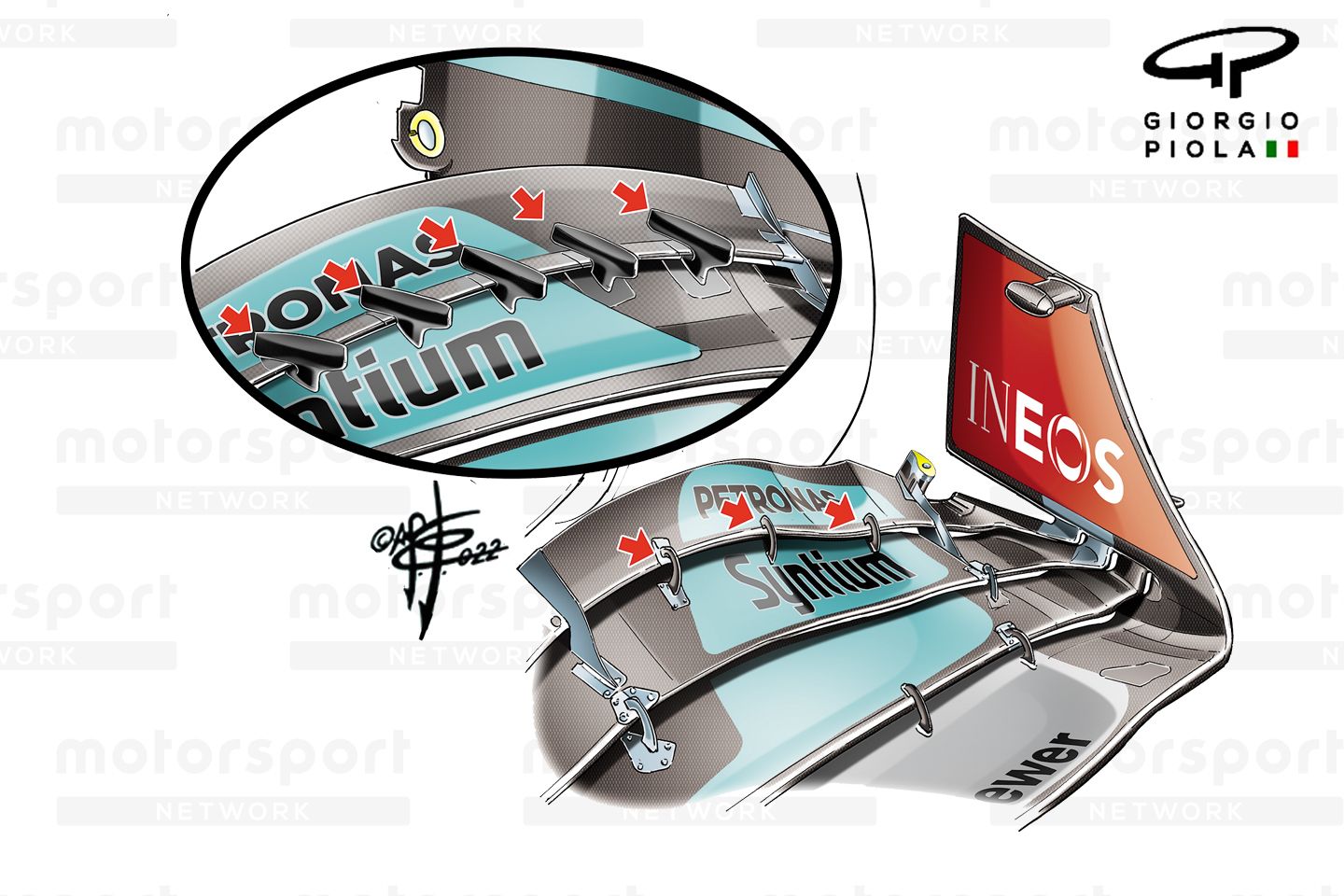 Mercedes felt at the time that its design did follow the rules, as the aerodynamic influence was a secondary consequence.
However, with rival teams complaining about the matter, and the FIA looking closer at the design despite having signed off the original ideal, Mercedes eventually decided to remove the strakes by the time the wing made its first appearance at the Mexican Grand Prix.
Technical director Mike Elliott said before the team took them off the car: "I think there's a fuss about it, because in the regulations, it talks about the primary use being for mechanical or measurement purposes. And clearly, there's a secondary benefit of an aerodynamic design that's in there as well.
"We'll decide whether we want to argue that one or not. It's actually not worth a huge amount. That detail looks interesting, but it's not the big thing on the front wing."
The situation surrounding Mercedes triggered some interest about Ferrari's plans, with its strakes also appearing to be shaped in such a way to help airflow.