With two races to go Fabio Quartararo is the new MotoGP World Champion, let's take a look at the numbers and stats of his route to the first french MotoGP champion in history.
Fabio Quartararo was born in Nice on april 20th 1999, he started racing on motorbikes internationally in 2013 in the Spanish Moto3 series. In his debut season  he won 3 times, had 4 podium finishes and started 3 times from pole out of 9 rounds to win the championship with one point over his rival Marcos Ramirez. Despite having won the championship straight away he stayed for a second season in CEV Moto3. In 2014 he dominated the series with 9 wins out of 11 races and finished 11 times on the podium.
Although not yet reaching the legal age of 16 yet to race in Moto3 his racing CV promoted him to the world scene with a seat in the Estrella Galicia 0.0 team in 2015. His first half of the season was very good with 2 podiums and 2 pole positions but he crashed during a free practice session for the Grand Prix of San Marino where he sustained an ankle injury. That injury hampered the rest of his season with 3 withdrawns, 2 races not participated and a DNF at the final round. Well recovered in 2016, Quartararo moved to the Leopard Racing team but the season ended in dissapointment with a 13th place in standings and a best result of P4 in Austria and Malaysia.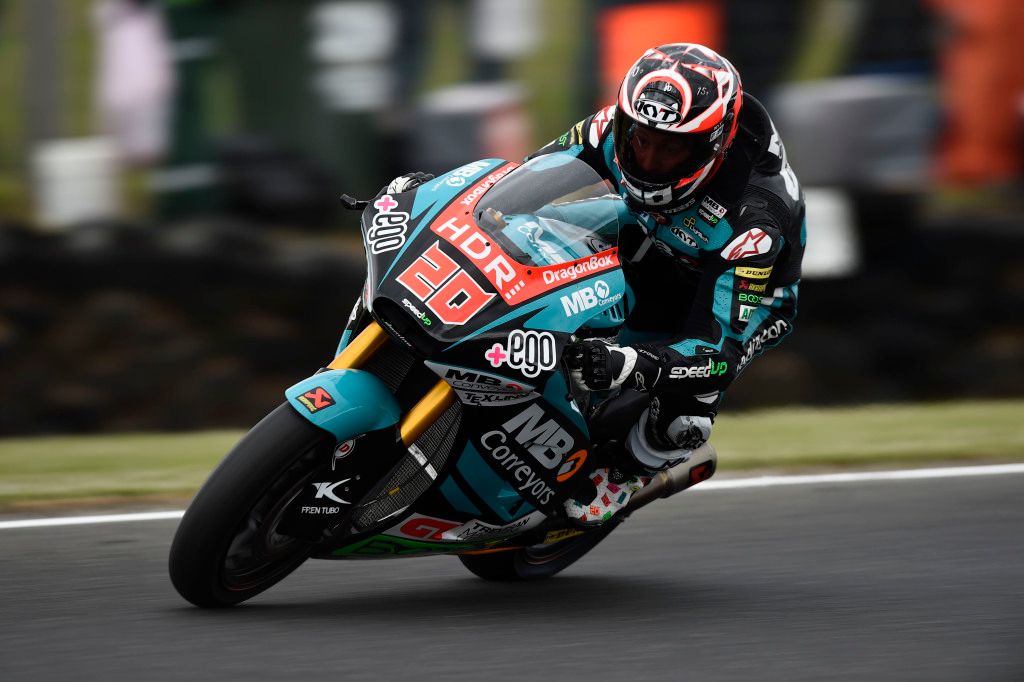 In 2017 he got a seat with Pons HP 40 in the Moto2 Series but it wasn't the Quartararo results many were hoping for. His best result with the Pons team that season was a 6th place at the San Marino GP held at Misano and ended in 13th in the standings at the end of the year. For 2018 he moved to the Speed Up Racing team who had a change of sponsor name almost every 2 rounds. It was at round 7 at Catalunya that things started to change: pole position, fastest lap and win. He finished again on the podium at Assen in the Netherlands (P2), he should have won in Japan too but that ended as a DSQ for a low rear tyre pressure. The end result was a 10th place in the championship.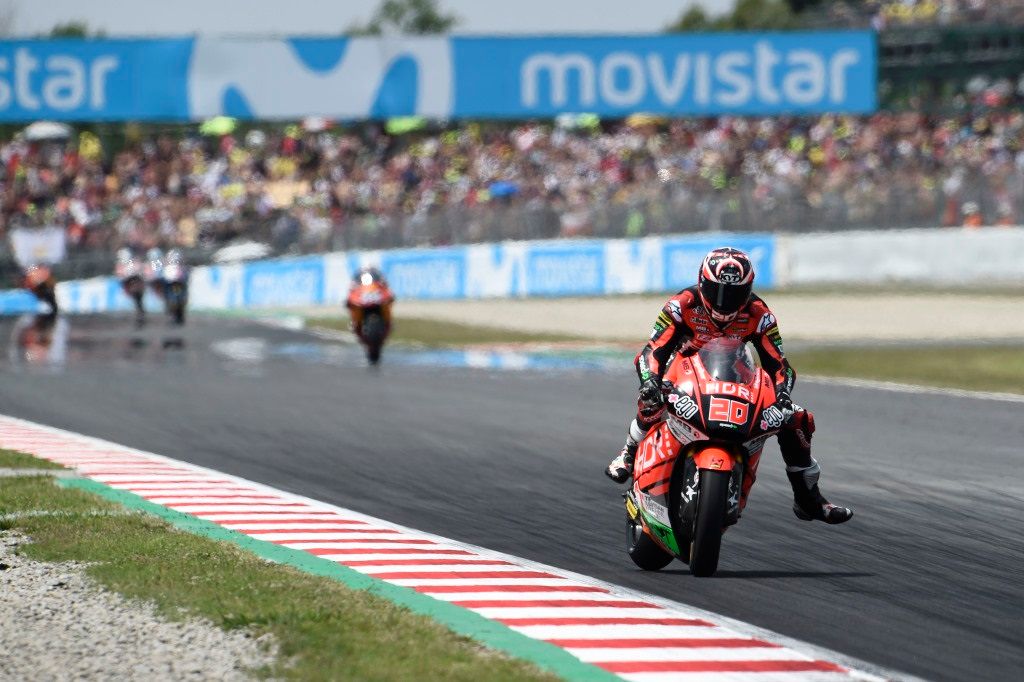 Quartararo won only once in Moto2, but at Petronas Yamaha SRT they still saw his raw speed and talent to give him a ride in MotoGP in 2019. He started the season well with a fastest lap in the first round at Qatar, managed to get pole in the 4th round at Jerez in Spain and stood on the podium 7 times throughout the season to finish on well deserved 5th place in the standings. 
Last year he started impressively winning the first 2 rounds from pole position but after that he won only one more time in the shortened 14 round season. Those 3 wins were the only times he stood on  the podium and finished 8th in the standings.
His championship year is more than impressive, with 2 rounds to go he has won 5 times out of 16 rounds, finished 10 times on the podium, started 5 times from pole position, finished 15 times in the top 10 and his worst result is a 13th place at Jerez where had a problem with his arm-pump. There's no doubt if he can keep this performance up and he lights up our stats on a regular base, he will be in contention for more titles in the upcoming seasons in MotoGP!