The NASCAR Cup season is just over half way and from the 36 planned races we have seen the chequered flag19 times, this it gives us a good moment to take a look at who's doing well and what stands out in the current season stats.
Out of the 19 races so far we've had 11 different  winners, if we compare that stat to last season's race winners (13 out 36 races) then it has been so far a season with more variety based on the drivers who have won. The driver with the most wins at the halfway point is Kyle Larson (Hendrick Motorsports - Chevrolet) who has won four races; more remarkable is that Larson won three races in a row (Charlotte, Sonoma & Nashville). He has also started four times from pole position and won two of those races. Not only has Larson the most wins (4) and started four times from pole position, he also has the most fastest lap times, also four.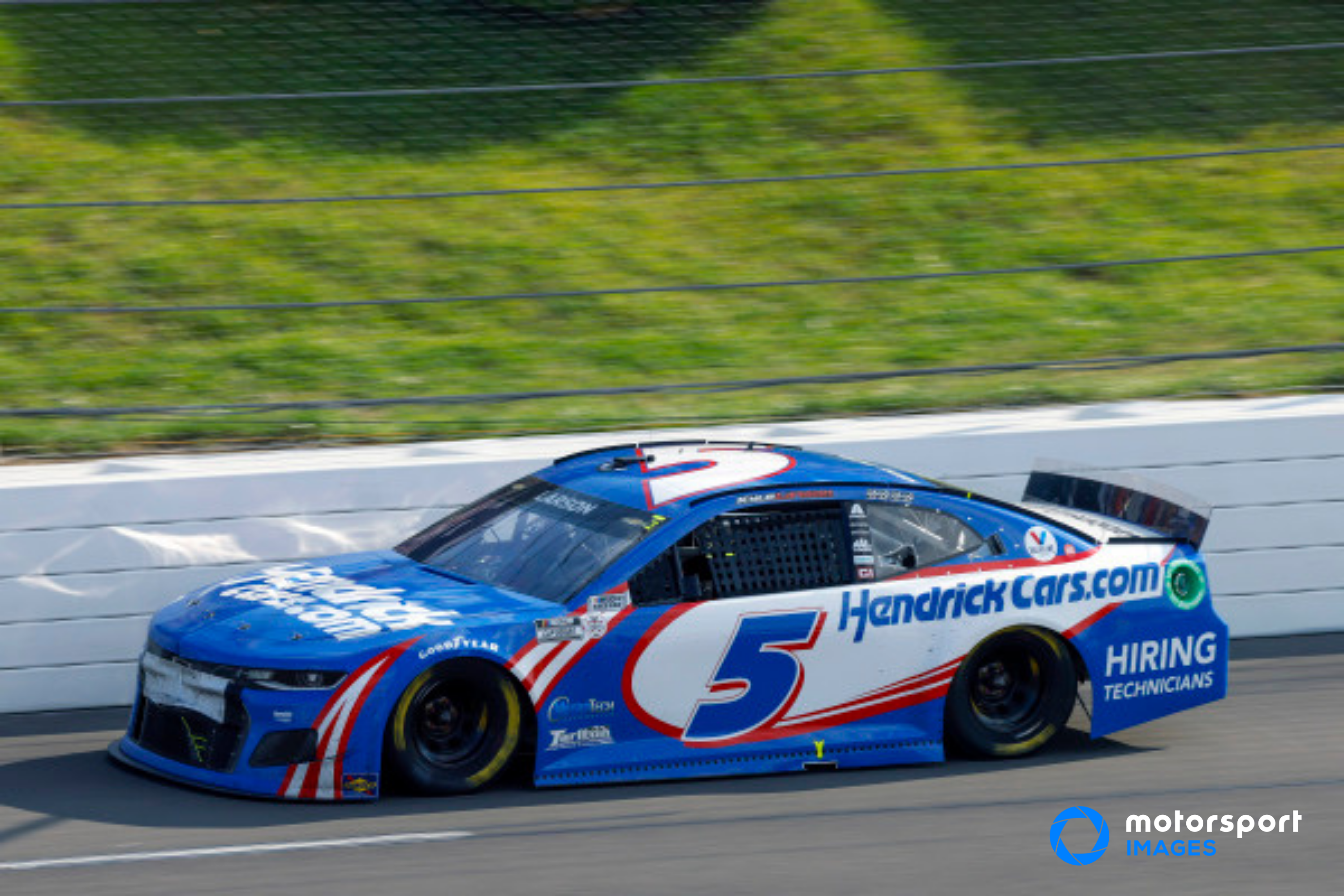 So far 59 drivers have started this season in a Cup race, 36 drivers have a some stage led a race which is 61% of the drivers. It's another stat that shows how variable this season has been as last year over a full season of 36 races we had 43 different drivers that led at least one lap in a race. 
On the teams side is has been a slightly different story with only four teams able to win a race. The team having best chance of a win is Hendrick Motorsports, the team from Charlotte North Carolina which competes with Chevrolet Camaro ZL1 1LE's and has won nine of the 19 races. All four drivers of the team have at least won one race (Alex Bowman (3), Chase Elliott (1), Kyle Larson (4) and William Byron (1)).
Thirteen drivers have made their debut this season since the Daytona 500, the best of the Rookies has been Chase Briscoe (Stewart-Haas Racing / Ford). Briscoe (26 years from Mitchell, Indiana) had his best result in the 19 races as a 6th place at the Circuit Of The Americas (COTA) in the EchoPark Texas Grand Prix. His best oval result has been twice in 11th place at Talladega and Darlington.
Championship leads are not so relevant during the year as NASCAR works with a playoff system for the title towards the end of the year but consistency is always important! Denny Hamlin (Joe Gibbs Racing - Toyota) hasn't won a race yet this season but has been able fo finish in the Top 5 ten times, thirteen times he finished in the Top 10 and has an average finish of 8.53 which is a career best at the moment. He has been in the lead of the championship since the second race at Daytona. Austin Dillon (Richard Childress Racing - Chevrolet) is the other driver who led after the Daytona 500.
From the active drivers Kevin Harvick and Kyle Busch now have both 58 wins in NASCAR Cup, Harvick hasn't won a race since last year's second Bristol race,  while Kyle Busch has been setting a new milestone in the NASCAR Xfinity Series with 100 wins and has won twice in the Cup this year (Kansas and the second Pocono race).