The IndyCar Series returns to Detroit this weekend after taking a break in 2020 due to the global pandemic. It has been a consistent feature on the schedule since 2012, with a double header taking place since 2013. Current track Belle Isle has been used on and off since 1992.
There have been 23 IndyCar Detroit GPs since 1989. A total of 30 races won by 21 different drivers from nine different nations. Reigning series champion Scott Dixon is the most successful driver of the race with three wins – 2012, 2018 (R1) and 2019 (R2).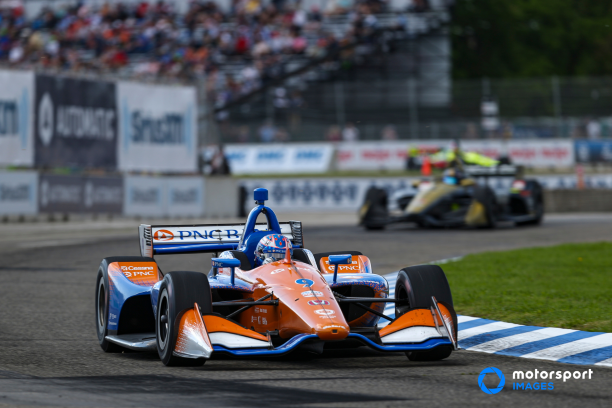 The 2021 season has been incredibly competitive and unpredictable since commencing in Birmingham, Alabama. All six rounds so far have featured a different winner and Chip Ganassi is the only team to have won twice – with Alex Palou (Birmingham) and Scott Dixon (Texas R1).
2021 has seen three first time winners in Palou, Patricio O'Ward and Rinus Veekay. All three drivers have slotted themselves into the top five in the championship race. Best performing rookie Scott McLaughlin is in ninth place, with a best result of second place at Texas R1.
Romain Grosjean returns to the series after skipping the Indianapolis 500, he did however take part in the Indy road course race and finished a fantastic second for Dale Coyne Racing. The third rookie in the field, Jimmie Johnson, has struggled in his three rounds so far and has a best finish of 19th place.