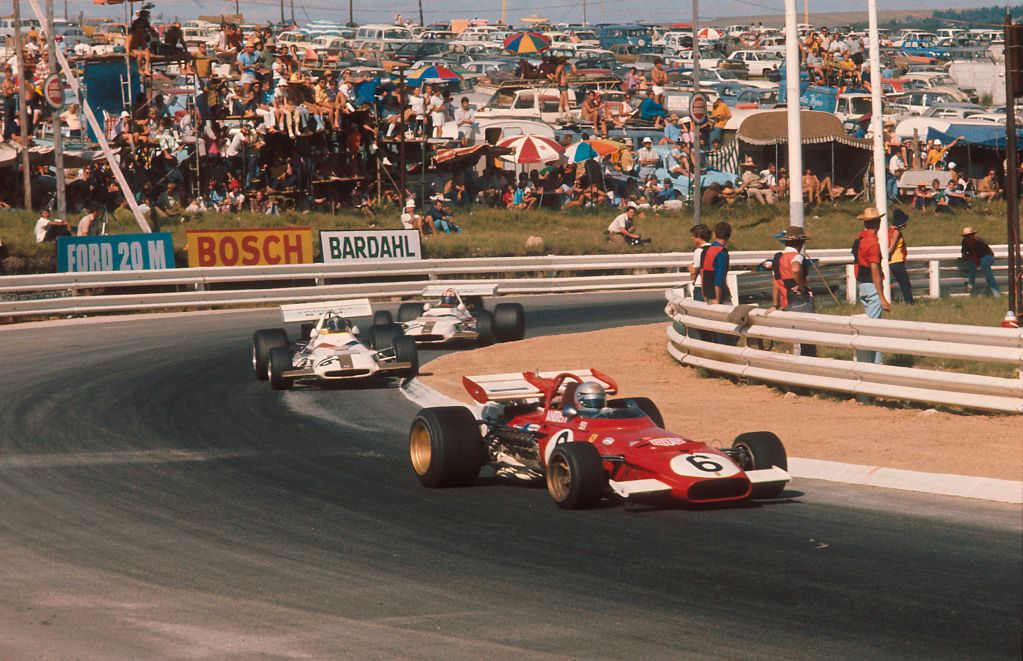 Mario Andretti (Ferrari 312B) 1st position for his maiden Grand Prix win, followed by Pedro Rodriguez (BRM P160) and Jo Siffert (BRM P153). - Motorsport Images/LAT
Mario Andretti enjoyed a rather sporadic Formula One career in the late 60s and early 70s. Instead Andretti chose to focus on racing in America, predominately IndyCar. However a chat with Colin Chapman during Andretti's first Indy 500 in 1965 handed the Italian born American a shot in Europe. He put his Lotus on pole for his F1 debut in 1968.
By 1971 Andretti had done enough to bring himself to the attention of Enzo Ferrari; the Italian surname no doubt helping him to ensure he made his first Ferrari appearance in South Africa. Qualifying a respectable fourth, Andretti stayed out on trouble on race day as others failed around him to take a glorious maiden win.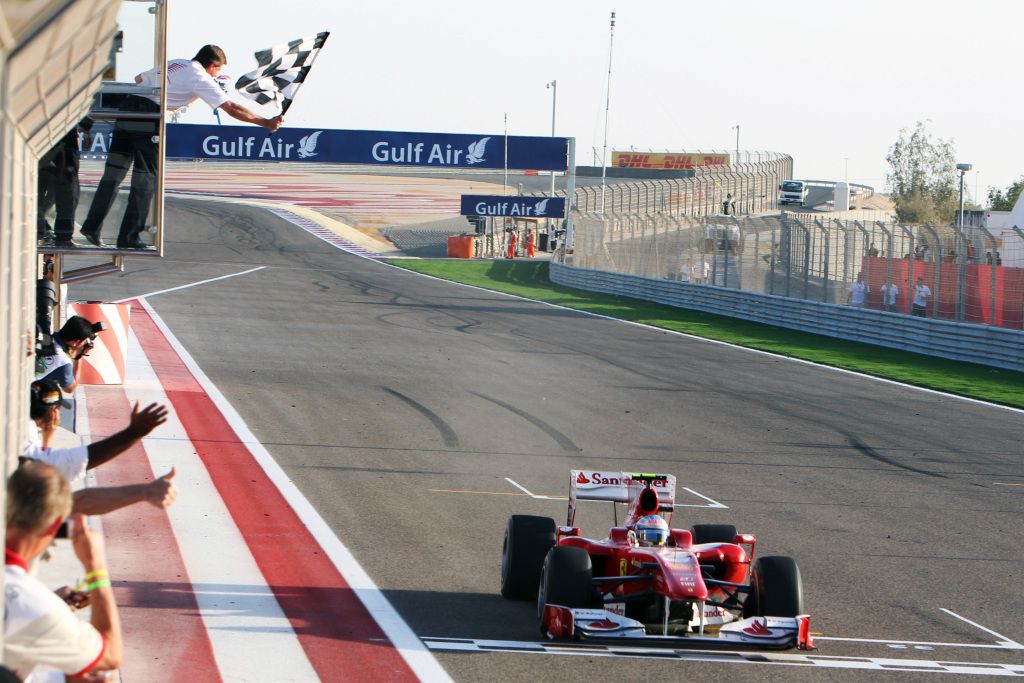 Race winner Fernando Alonso (ESP) Ferrari F10 celebrates as he takes the chequered flag at the end of the race. - Motorsport Images/ Sutton
In 2006 Fernando Alonso said he would never drive for Ferrari. Four years later he was making his debut for the Maranello squad. The off-season had led everyone to believe Red Bull were hot favourites to grab victory in Bahrain's season opener; a pole position for Sebastian Vettel did little to change that opinion.
Alonso started from third on the grid, just behind new team-mate Felipe Massa. Alonso got the jump on Massa off the start-line and both Ferrari's settled down behind the Red Bull of Vettel. A faulty spark plug in Vettel's Red Bull saw him slow dramatically late in the race and allowed Alonso to jump into the lead. From there Alonso was unchallenged by Massa as they locked down a brilliant one-two for Ferrari.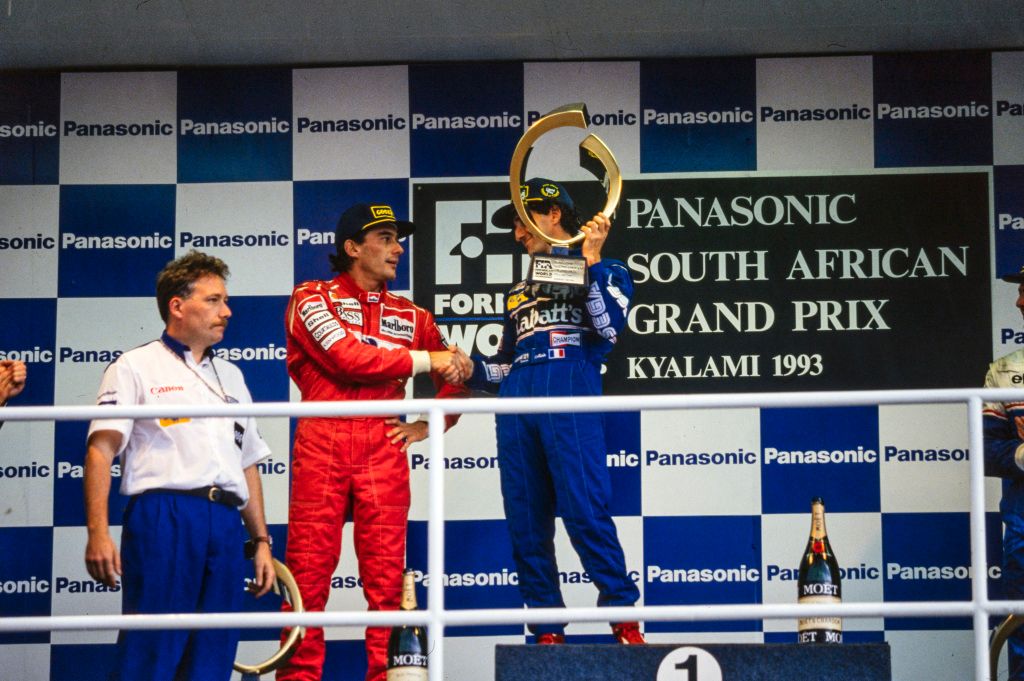 Ayrton Senna, 2nd position, congratulates Alain Prost, 1st position, on the podium. - Motorsport Images/Rainer Schlegelmilch
After a year out in 1992, Alain Prost returned to the Formula One fold with Williams in search of title number four. The team tried to get Ayrton Senna to drive alongside Prost fro 1993 but the Frenchman stubbornly vetoed the deal. Seeing Senna qualify just under a tenth away from him for the South African season opener perhaps justified Prost's choice.
A very poor start left Prost behind team-mate Damon Hill, Senna's McLaren and young German Michael Schumacher. A spin from Hill, directly in the path of Prost no less, and a quick attack on the Benetton of Schumacher left 'The Professor' a showdown with Senna. On lap twenty five Prost finally made his move on a powerless Senna and proceeded to blast off into the distance. By the checkered flag he was well over a minute ahead of a flabbergasted Senna.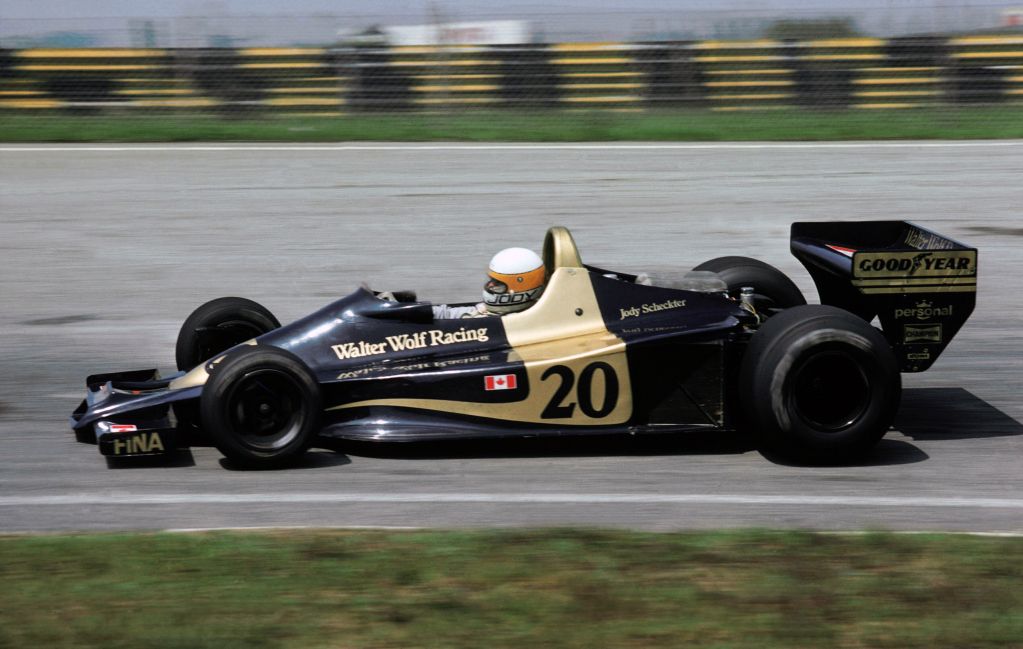 Winner Jody Scheckter (RSA) Wolf WR1, debut win for the Wolf in the Argentine Grand Prix, Buenos Aires, Argentina, 9 January 1977. - Motorsport Images/David Phipps
Winning your first race for a new team is one thing, but to win your first race for a new team who have never even raced in F1 before is quite another. Yet that is exactly what Jody Scheckter did for Walter Wolf in Argentina at the start of 1977.
Scheckter qualified a rather disappointing eleventh and didn't really look like being a threat during the race. However a steady drive and woeful reliability up and down the field allowed him to rise up the order as the race progressed. Race leader Carlos Pace began to slow near the end of the race due to sheer exhaustion; Scheckter pounced and took a spectacular win.